Integrated ICT in Schools Development and Improvement Project

"Be a yardstick of quality. Some people aren't used to an

environment where excellence is expected." [Steve Jobs]
"Good teachers are those who know how little they know.

Bad teachers are those who think they know more than they

don't know." [R. Verdi]
Supporting Members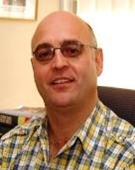 SUPPORTED by the HERMANN OHLTHAVER TRUST
"Innovation distinguishes between a leader and a follower." [Steve Jobs]
"Computers themselves, and software yet to be developed, will revolutionize the way we learn." [Steve Jobs]

Our sincere appreciation to Mr Allan Appel of the Herman Ohlthaver Trust for his interest and support.